Table of Contents
Introduction:
Hi, and welcome! I'm Surya from Medha Cloud, and today, I'm going to show you how to create and use Office 365 New User to enhance collaboration within your team. Creating new users in Office 365 is an important task for all admins and business owners. It allows you to add new employees, contractors, and partners to your team and give them access to the resources they need to do their jobs.
In this tutorial, we'll show you how to create new users in Office 365 quickly and easily. We'll also cover some of the key things to keep in mind, such as assigning roles and licenses.
Subscribe to Office 365 today and get access to the latest versions of Word, Excel, PowerPoint, Outlook, and more. With Office 365, you can work on your documents from anywhere, on any device, with anyone Sign up now
How to create an Office 365 Users
1.Log in to the Microsoft 365 admin center. 

2.Once logged in, locate and select the Users tab on the left navigation pane. Click on Active user.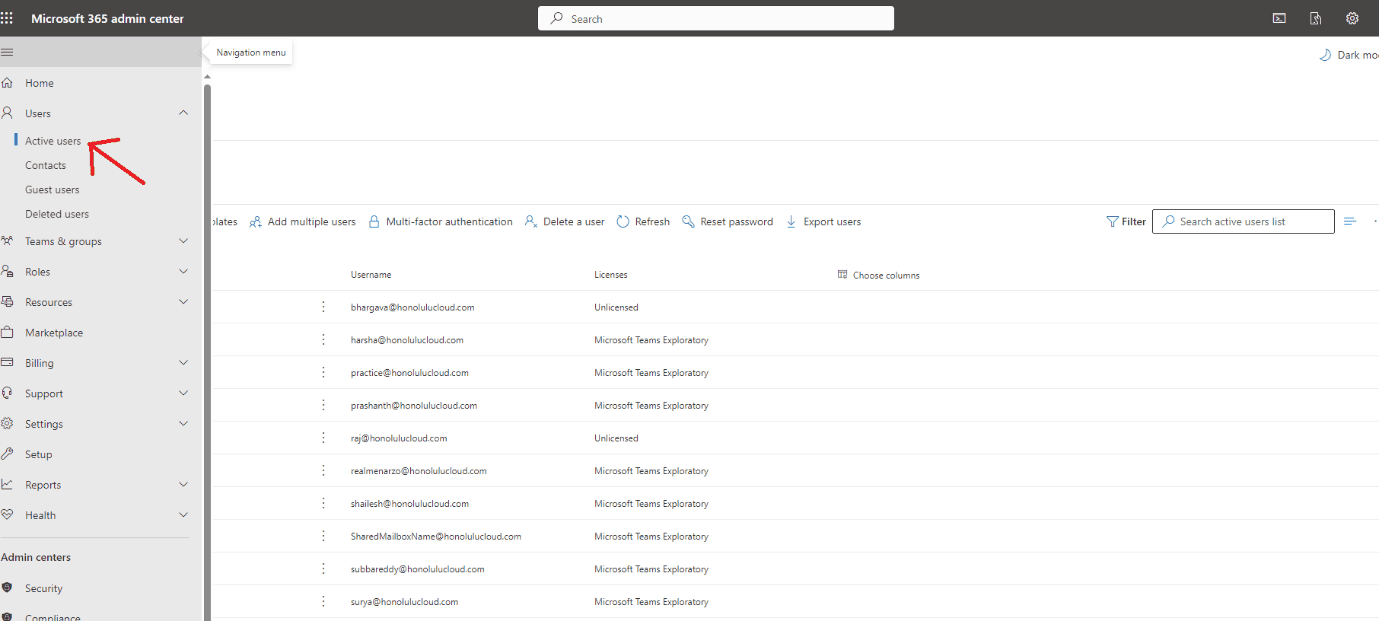 3.Click the Add a user button. 

 4.Fill in the required user information, including:
Name: The full name of the new user.
Username: The initial part of the new user's email address.
Domain: Ensure the correct domain for the email address is selected.
Password: Choose whether to auto-generate a password or create one manually. Click Next button.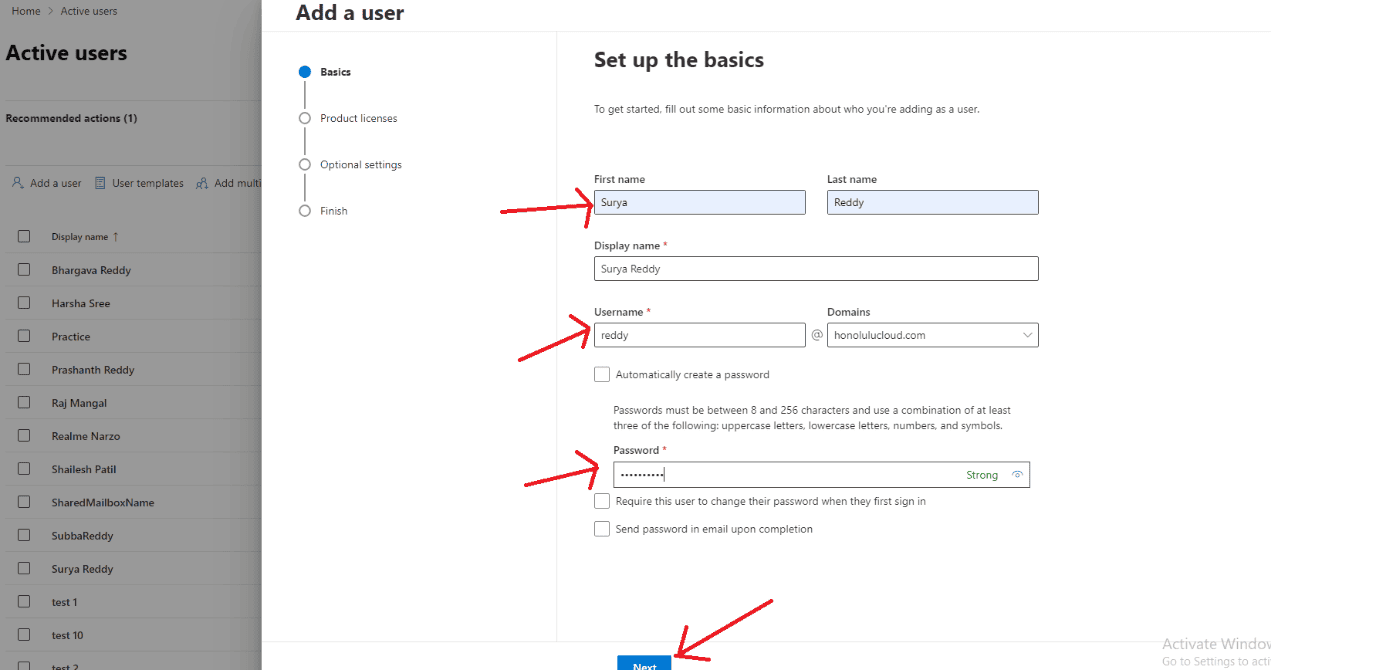 5.Assign a roles and licenses
Scroll down to the Product licenses section.
Choose the location/usage location for the user.
Toggle on the appropriate license you wish to assign to the user from the available options. And Click next button.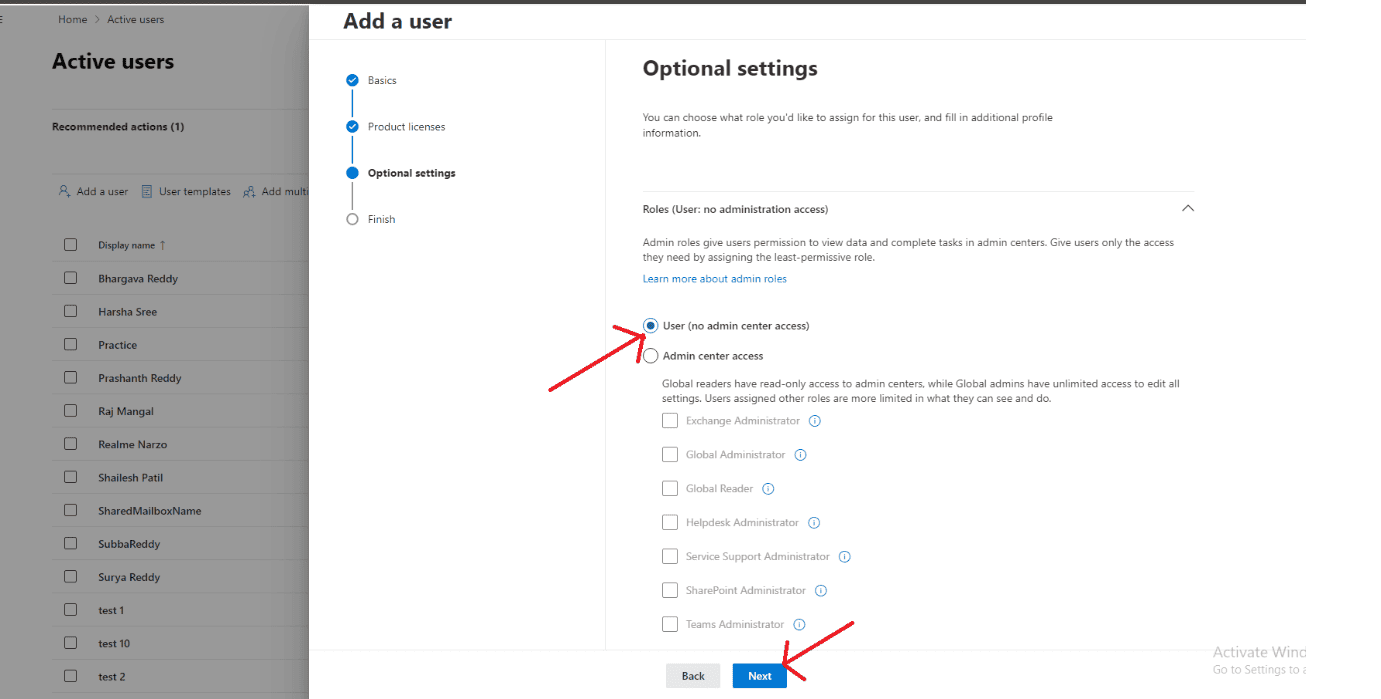 6. Click the Finish adding button to create the user. 
Review all the information to ensure accuracy.
Click on Finish adding (or a similar confirmation button) to complete the user creation process.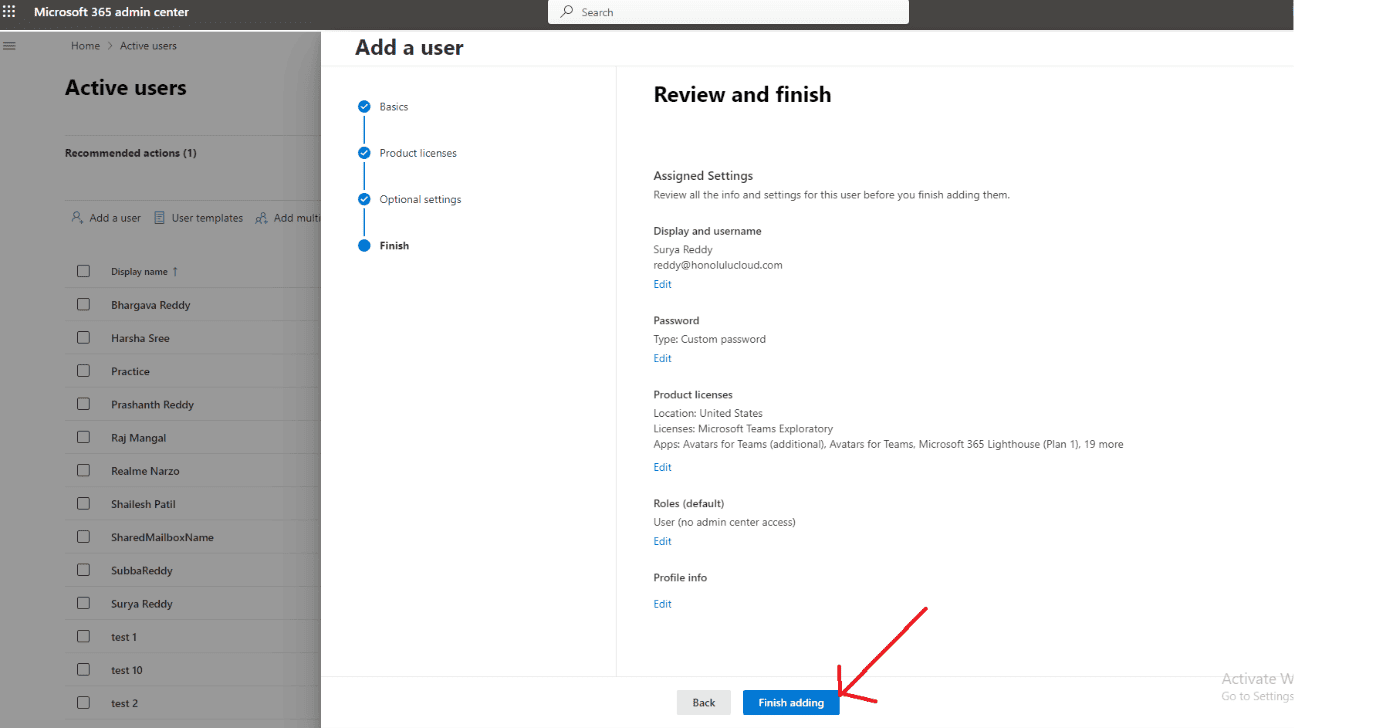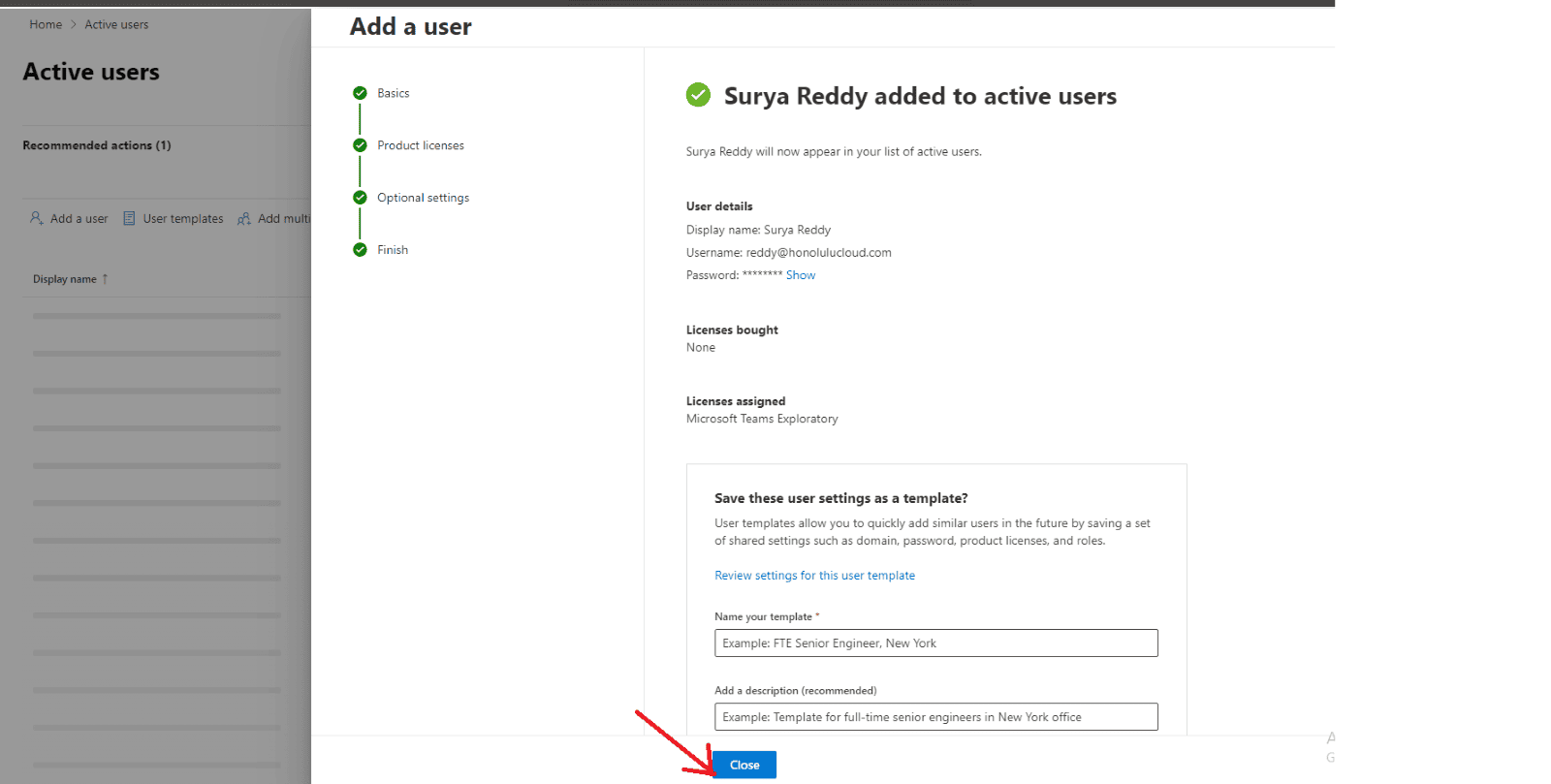 If you need help creating or using Office 365, contact Medha Cloud today. We offer Office 365 Managed Services to help you make the most of this powerful collaboration platform.
Conclusion:
Creating new users in Office 365 is a simple task that can be done in just a few steps. By following the steps in this tutorial, you can quickly and easily add new users to your team and give them access to the resources they need to do their jobs.