In G Suite, you can add users individually and in bulk. Larger organizations may not wait for much time to add their hundreds of users into G Suite. So, this feature is easy to onboard any number of users quickly to G Suite. Go through the tutorial and learn how to add the bulk of users in G Suite.


Total Time Needed: 10 Minutes
Required Tools:
G suite admin access
Things Needed?
G Suite subscription
Steps to add bulk of users in G Suite
Step 1 : Login to the admin console
Go to Admin console and click on "users" and go to "Bulk Upload User" Shown in below images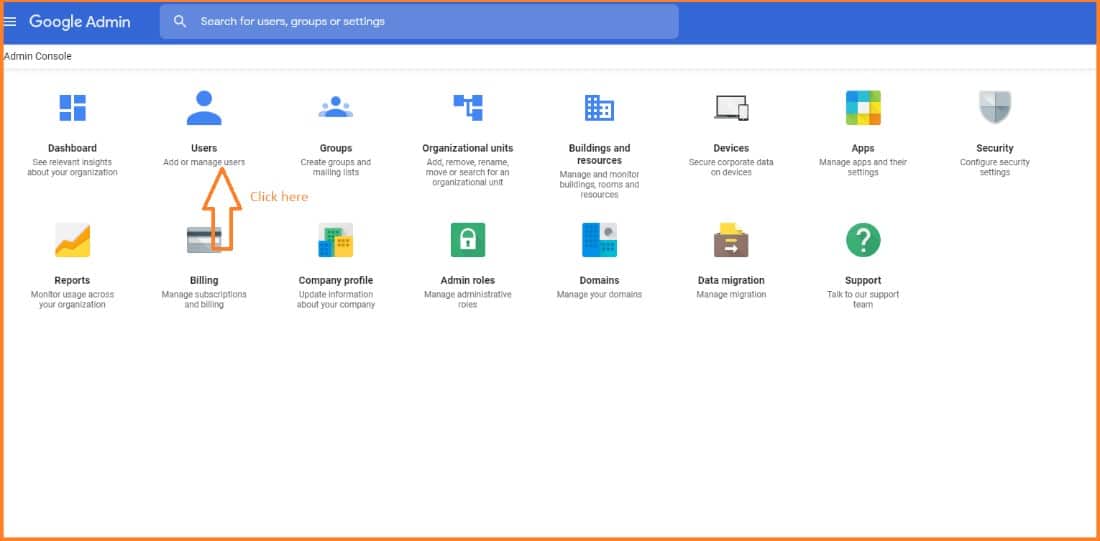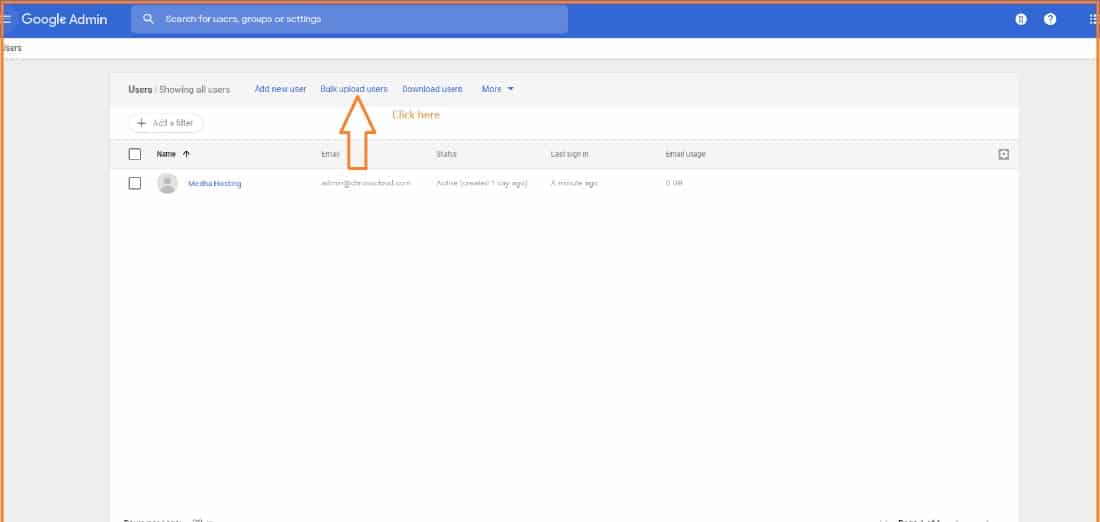 Step 2 : Upload CSV File
Click on "CSV template" and upload bulk user details on the download CSV template, as shown in the image below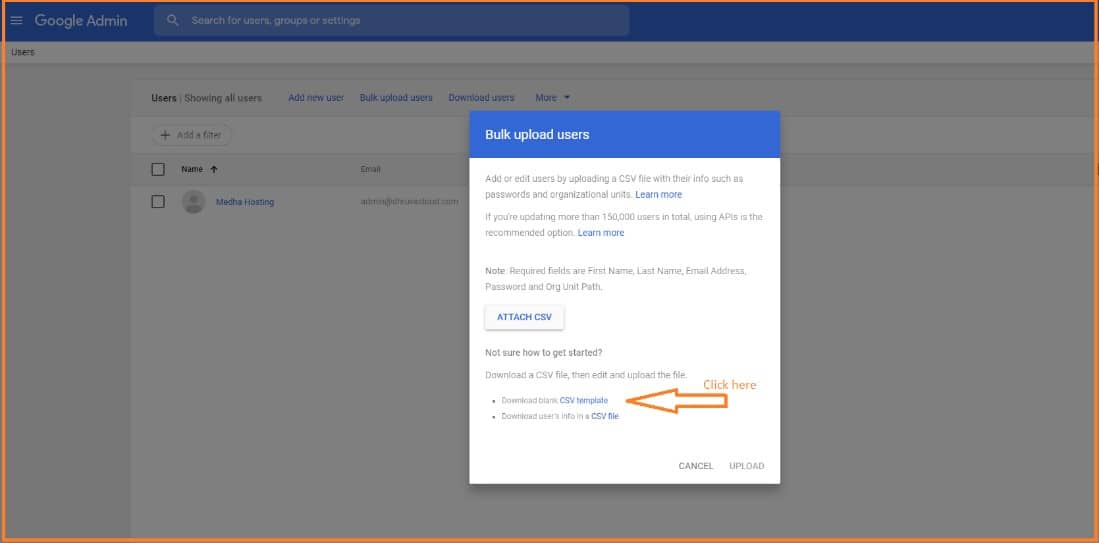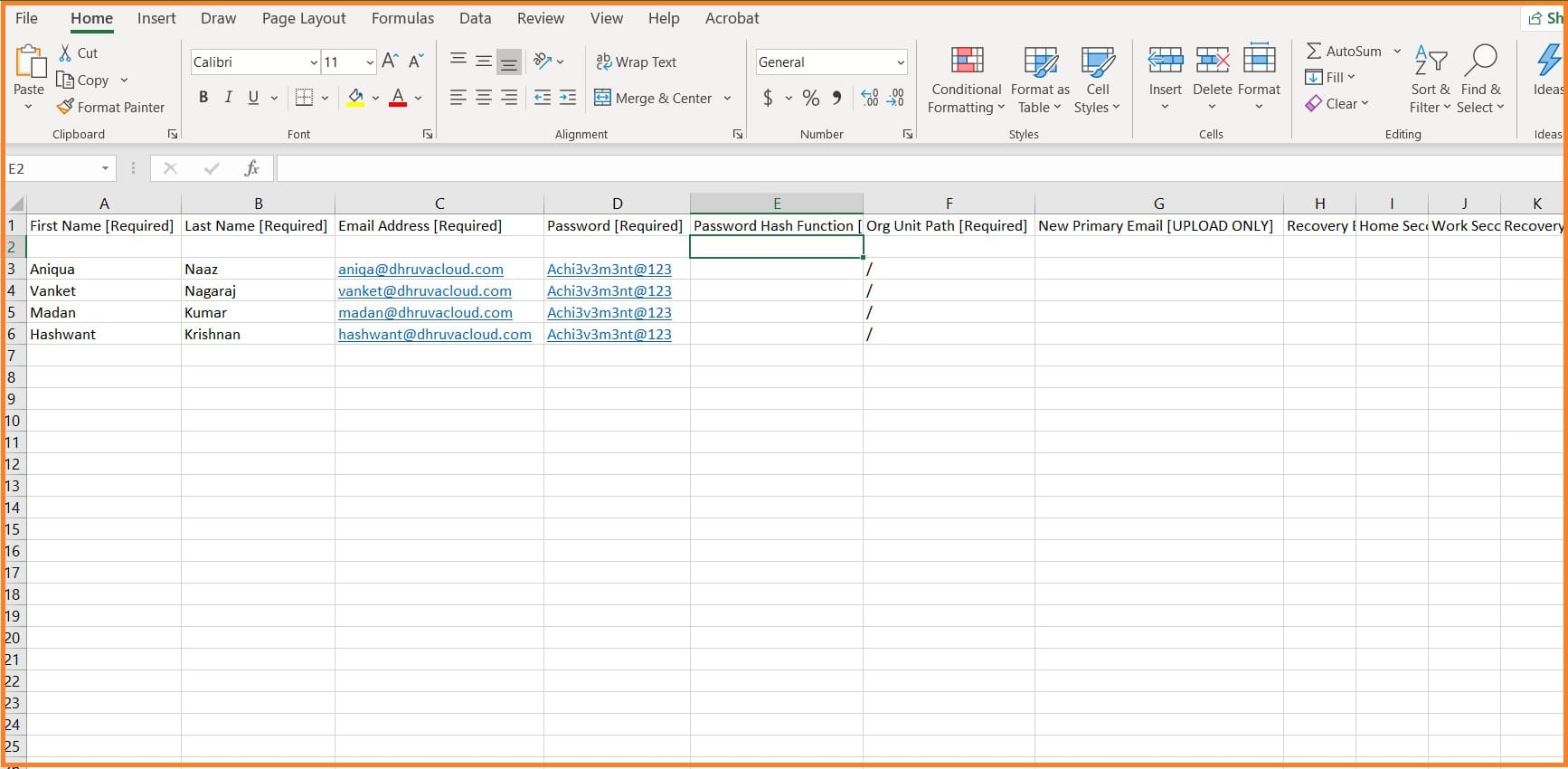 Step 4 : Attach and Upload User Details
Click on "Attach CSV" and upload, as shown in the image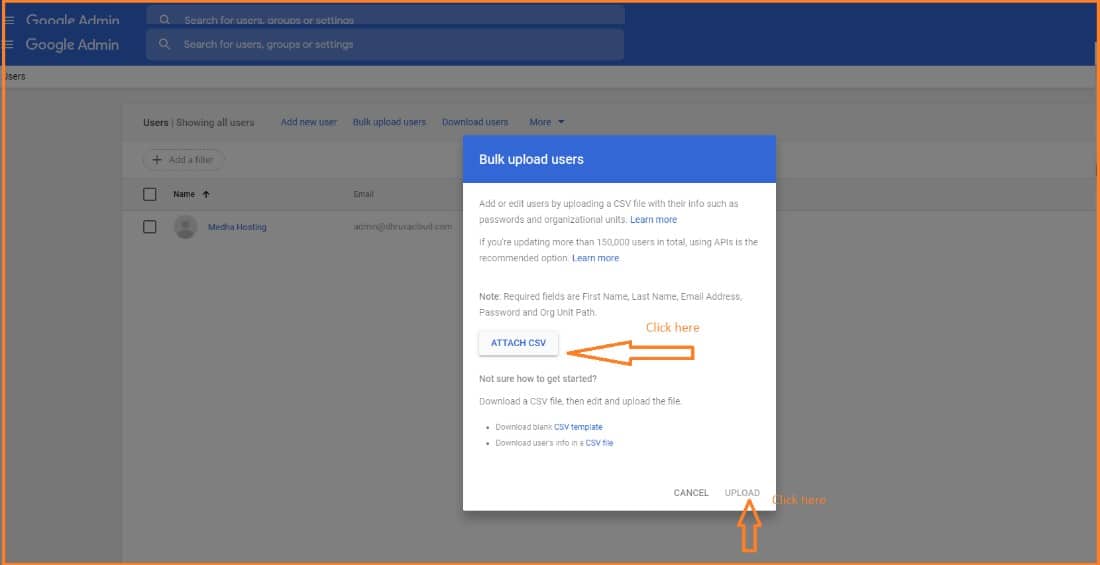 Concluion:
Hope you understand how to add bulk of users in G Suite. Please follow these steps and you can easily add a large number of users at once.
Check out our G Suite blogs to know more about managing your G Suite account.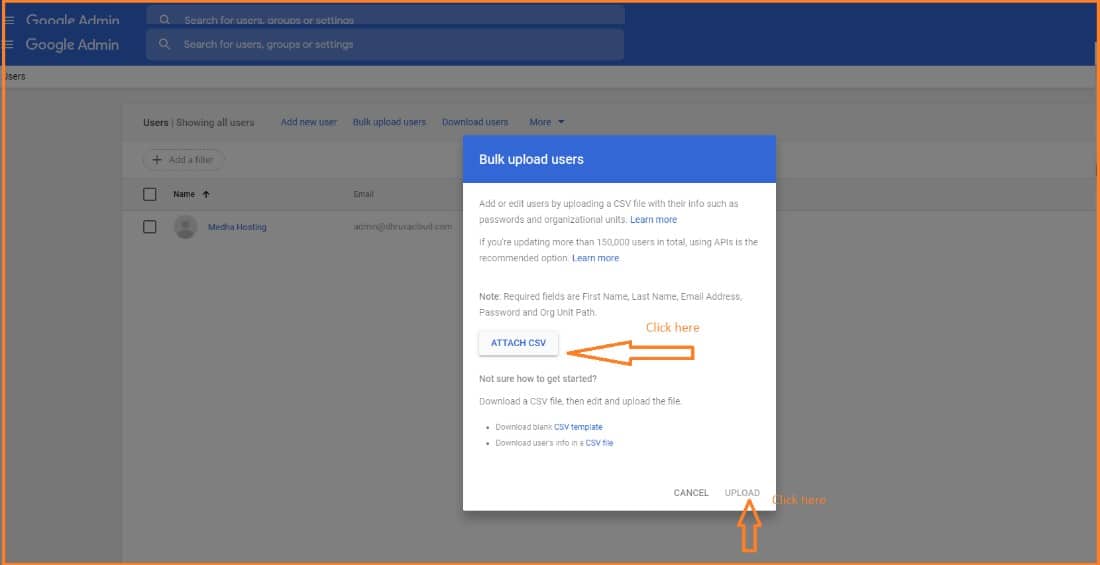 Read Here: How To Add Buildings And Resources In G Suite?