All the power you need

, in one affordable package.

Save money and improve performance with VPS hosting. Scalable resources, 24/7 support, choose a plan that fits your needs and budget
| Placetofm | vCPU | Ram | Storage | Cloud Backup | Setup Time | Monthly | Filter |
| --- | --- | --- | --- | --- | --- | --- | --- |
Self Managed VPS (VM) Hosting Features
Each VPS allocated with 1 IPv4
Root access
Advanced Security features
Customizable options
Advanced performance
Automatic backups
Easy control panel
Wide range of operating systems
and more.
Add-on Resources
Extra
SSD Storage (GB)
Bandwith (TB)
IP Addresses
Listing
Windows 2019 - Standard - English
Windows 2021 - Standard - English
Are you tired

of slow websites, downtime, and server issues?

Experience trouble-free hosting while giving your customers the load speeds they deserve with our managed VPS hosting service
Low latency and high performance with ZERO downtime
Timely maintenance to ensure ZERO error while running
Regular updates to ensure top-notch server security
Focus on your business
while we keep your VPS fast, secure, and online
Root Access
Unlock full control of your server with root access, install custom software, configure advanced settings and more with our VPS hosting plans.
Secuirty
Stay protected with DDOS protection and firewalls, included in all our VPS hosting plans for maximum securit
Backup & Recovery
Easily backup and restore your website with our automated backup solutions, included in all our VPS hosting plans
Operating Systems
Flexible hosting options with a range of operating systems to choose from, including Linux and Windows, all with easy restore options in our VPS hosting plans"
Scalability
Easily scale up resources to accommodate growth with our flexible VPS hosting solutions. Upgrade with ease and avoid downtime.
Control Panel
Experience ease of use with our user-friendly VPS control panel, manage your server, configure settings and more with our VPS hosting plans
Data Centers
Host your website in our state-of-the-art data centers located in India, USA and Europe, with our VPS hosting plans
High Speed Internet
Experience lightning-fast internet speeds with our high-speed VPS hosting plans
Powerful Performance
Unleash the Power of High Performance

VPS Hosting With Free Migration

Our VPS plans use KVM virtualization, which provides true hardware virtualization, this allows for better performance and stability

FREE

Human Powered Migration

With human-powered migration service from Medha Cloud, you can migrate your website to a better place and successfully grow your business online.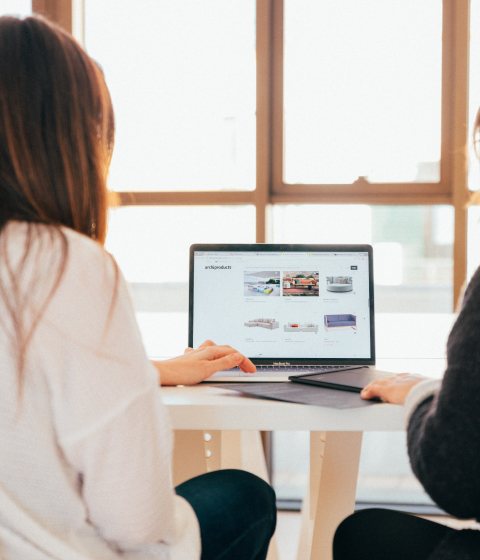 Addon: Proactive Monitoring and Bug Fixing
We'll monitor your website like it's our own. In the case of any issues, we'll uncover what's wrong and fix it .
Addon: Daily Backups with Images Stored for 30 Days
Protect your data with our affordable backup addon service. Enjoy peace of mind knowing your data is safe and secure, with automatic daily backups and easy restoration options.
VPS Server Hosting
- The Flexible Solution for a Wide Range of Use Cases
VPS hosting - the ultimate flexible solution for a wide range of use cases. Customizable resources, 24/7 support, and the power of a dedicated server without the cost.
Hosting a website or web application
Running a game server
Setting up a VPN
Running a mail server
Setting up a private cloud
Running a proxy server
Hosting a database
Hosting a database
Running a Git server
Running a DNS server
Running a VoIP server
Running a streaming server
Setting up a development environment
Running a test environment
Running a VPN gateway
Running a reverse proxy
Running a load balancer
Running a monitoring server
Running a backup server
Running a virtual desktop infrastructure (VDI)
Hosting a CRM & ERP system
Fast, Reliable, and Scalable
Built On Enterprise-Hardware.
Top-Class Supermicro Server Hardware
Experience top-notch performance with our VPS hosting plans, which include supermicro servers for superior hardware and reliability.
Intel Xeon processors for super-fast load times
Experience the power of Intel Xeon Processor with supermicro servers in our VPS hosting plans, for maximum performance and reliability.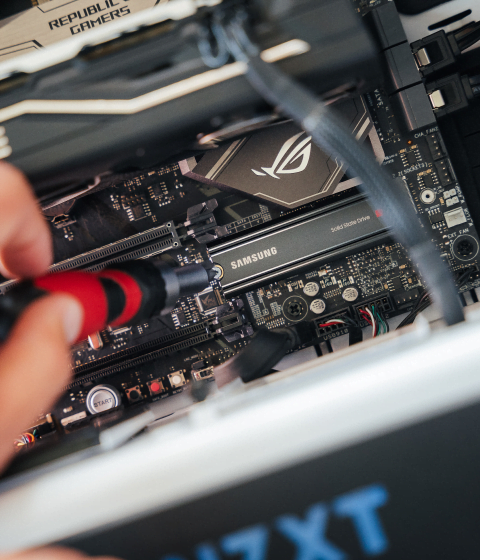 Easy for Businesses.
Loved by Developers.
Gain complete control over your server.


Servers Located in
USA, India and Europe
Get low latency to all of the World.

Top Rated
by Customers Like you
Medha is rated excellent by thousand customers
As someone who's been burned by unreliable and slow VPS hosting, Medha Cloud's VPS hosting is a breath of fresh air. The cloud VMs are incredibly fast and reliable, and the full root access gives me complete control over my website's performance. The support team is also extremely responsive and helpful, which makes all the difference. I highly recommend Medha Cloud to anyone looking for a high-performance VPS hosting provider.

Mark dan, CEO of Thous Company

I've been a customer of Medha Cloud's VPS hosting for over a year now, and I'm incredibly impressed with their service level. The cloud VMs are incredibly fast and reliable, and the full root access has allowed me to customize and optimize my website's performance in many ways I never thought possible. I highly recommend Medha Cloud to anyone in need of high-performance VPS hosting.

Mohamed Bouhaja, CEO of KHANCHLA.COM

Medha Cloud's VPS hosting has been a game-changer for my business. The cloud VMs are lightning-fast, and the pricing is incredibly affordable for the level of performance you get. I especially appreciate the dedicated IPv6 and full root access, which have allowed me to create a truly customized hosting environment that perfectly suits my needs—highly recommended.

Mark dan, CEO of Thous Company
When You Need
Unrivaled Performance, Support, and Reliability
See how we stack up to the alternatives
Using any of these providers?

Fully managed VPS Comparison




How their entry plans compare
Quarterly security audits
Transparent Support Coverage
Proactive HTTP & SNMP monitoring
Frequently
Asked Questions
Maybe this will answer some of your questions
VPS hosting is a virtual private server hosting service that gives you your own dedicated server space and resources, while still sharing a physical server with other users.
VPS hosting offers many benefits, including improved performance and speed, scalability, full root access, and 24/7 customer support.
With shared hosting, your website shares a server with many other websites, which can lead to slow performance and limited resources. With VPS hosting, you get your own dedicated server space and resources, which leads to faster performance and more control over your server.
VPS hosting provides a virtualized environment on a shared physical server, while dedicated hosting gives you an entire physical server to yourself. VPS hosting is typically more affordable and offers more scalability than dedicated hosting, but it also means you'll be sharing resources with other users.
VPS hosting plans typically include a certain amount of RAM, storage, and bandwidth. You'll also have the ability to scale your resources as your business grows. Some VPS hosting plans also come with additional features such as backups, firewalls and more.
VPS hosting is generally considered to be more secure than shared hosting, since you have your own dedicated resources and are not sharing with other users. However, the security of your VPS server ultimately depends on how well you configure it and how well you keep it updated.