Our Expertise
Maximize Your GCP Investments with Medha Cloud:

Your Trusted Managed Service Provider for Google Cloud Platform.

We're committed to helping businesses maximize the value of their investments in Google Cloud Platform (GCP). As your trusted managed service provider for GCP, our team of Google Cloud Consultants provides a wide range of services to help you optimize your operations, reduce costs, and accelerate innovation. With our Managed GCP Services, you can focus on what you do best - running your business - while we care for the rest. Let us be your partner in success.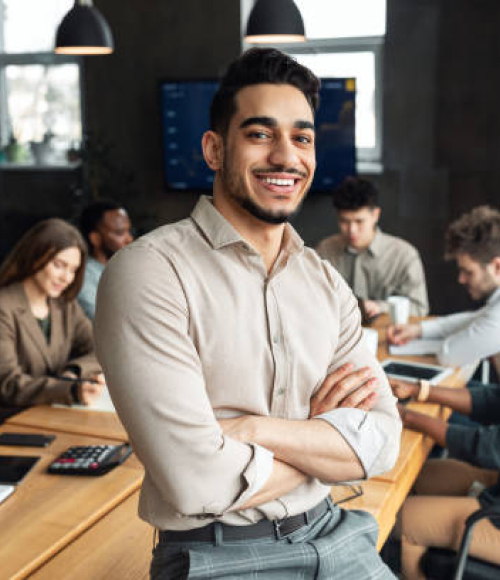 Learn More
How Can We Help
From Cloud Advisory to Operations and Instant Cost Savings

- We are Your Comprehensive Partner for Google Cloud Platform.

Request a Quote

We're dedicated to helping businesses achieve their growth and sustainability objectives through comprehensive Managed Services for the Google Cloud Platform. With our deep industry knowledge and ability to scale on Google Cloud, we're the ideal partner to help you optimize your operations on the GCP. Our cloud solutions portfolio includes cloud advisory, operations, and cost savings, designed to maximize productivity, security, and cost efficiency. Let us be your trusted partner for Managed Google Cloud Services. Together, we'll unlock the full potential of the Google Cloud Platform to help you achieve your business goals.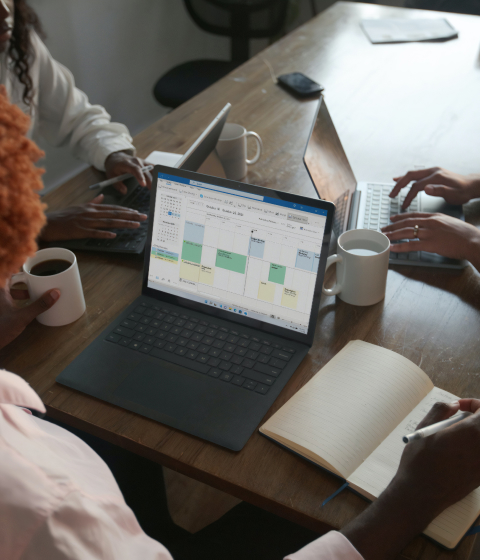 Features
Optimize Your Google Cloud Journey with

Our Managed Services Framework

Unlock the full potential of your business with our proven managed services for the Google Cloud Platform

Our team of experts will work with you to optimize your AWS environment, ensuring you are making the most of your investment.

Stay ahead of the curve with our cloud modernization services, designed to modernize your applications and infrastructure for increased efficiency and agility.

Optimize your cloud operations and enjoy seamless efficiency with our comprehensive managed services, including monitoring, automation, and more.

Protect your business and mitigate risks with our advanced cloud security solutions, including threat detection, risk assessment, and compliance management.

Seamlessly migrate your applications and data to the Google Cloud Platform with our comprehensive managed migration services.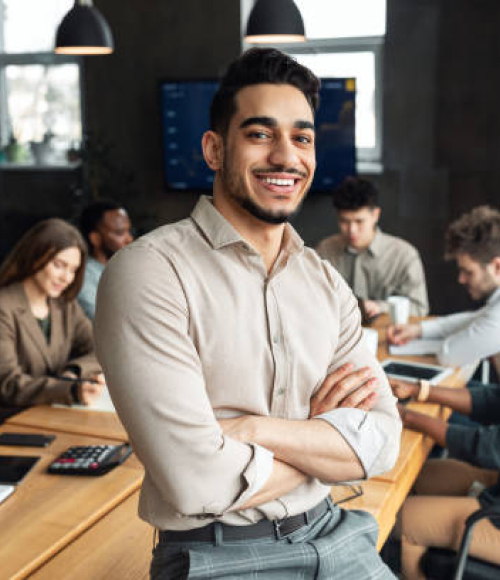 Click here to get in touch with us!
How we can
help you
Heading Sub text goes here
GCP Operations Managemnet
Our Operations Management services help you manage and optimize your cloud workloads' delivery, tuning, and performance. From configuration management and performance tuning to workload optimization and capacity planning, we offer various services to ensure your cloud operations run smoothly.
Proactive monitoring and incident management
Change management and optimization
Performance and infrastructure optimization
Workload tuning and delivery
Scalability and capacity planning
Resource utilization optimization
GCP Security & Compliance Management
We help protect your data, maintain regulatory compliance, and mitigate risks. From identity and access management to threat detection and incident response, we offer comprehensive services to help you secure your GCP environment.
Identity and access management to control user access to resources
Network security to protect your GCP environment from potential threats
Data protection to ensure the confidentiality and integrity of your data
Compliance management to help you meet regulatory requirements and standards
Incident response to quickly detect and respond to security incidents
Security assessments to identify potential security vulnerabilities and risks
GCP Migration & Professional Services
Our GCP Migration & Professional Services help you seamlessly migrate your applications and data to the cloud and optimize and manage your GCP environment. From cloud readiness assessments and migration planning to application modernization and managed services, we offer various services to help you achieve your cloud migration goals.
Cloud readiness assessments to determine your readiness for cloud migration
Migration planning to create a detailed migration roadmap and strategy
Application modernization to ensure your applications are optimized for the cloud environment
Data migration to seamlessly move your data to the cloud
Managed services to help you optimize and manage your GCP environment
Technical consulting to provide technical expertise and guidance for your cloud projects
GCP Cost Optimization
Our GCP Cost Optimization services help you optimize your cloud spending and ensure you get the best value for your investment. From cost assessments and cloud governance to workload optimization and automation, we offer various services to help you achieve your cost optimization goals.
Cost assessments to identify areas of cost optimization
Cloud governance to manage your cloud spending and usage
Workload optimization to ensure efficient use of cloud resources
Automation to reduce manual intervention and improve efficiency
Reserved instances and savings plans to reduce costs for long-term usage
Reporting and analytics to provide visibility and insights into your cloud spending
GCP Monitoring Services
Our GCP Monitoring Services help you monitor the health and performance of your GCP environment and identify and respond to issues before they impact your business. From real-time monitoring and alerting to performance analysis and reporting, we offer a comprehensive suite of services to help you ensure your GCP environment's optimal performance and availability.
Real-time monitoring and alerting to detect and respond to issues quickly
Performance analysis to identify and address potential bottlenecks and issues
Log analysis and management to provide insights into system behavior and performance
Incident management and response to minimize downtime and impact on business operations
Scalable monitoring solutions to accommodate growth and changing business needs
Reporting and analysis to provide visibility into system performance and trends
Success

Stories
Problem
Onusworks, a Human Capital Management (HCM) solution provider, needed help managing clients' data effectively. They needed a robust solution to address data security concerns and ensure the seamless delivery of their HCM services to clients.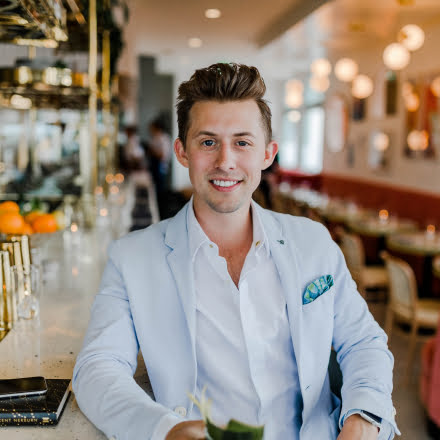 Customer Testimonial
Medha Cloud's IT consulting services have been invaluable to our business. We faced significant challenges in managing our clients' data effectively and securely. Medha Cloud provided a tailored solution that addressed our specific needs and enabled us to provide seamless HCM services to our clients. Their team was knowledgeable, responsive, and easy to work with. We've seen a significant improvement in data management and security since implementing their solution, which has translated into increased client satisfaction and business growth. We highly recommend Medha Cloud to any business looking to improve their technology infrastructure and operations.
Vijay Kumar, CEO of Onusworks.
Solution
Medha Cloud provided IT consulting services, including cloud computing and cybersecurity solutions, to modernize Onusworks' technology infrastructure. The solution included implementing cloud-based services to improve data storage, management, and security. Additionally, Medha Cloud implemented the latest cybersecurity measures to ensure protection against cyber threats and safeguard critical business data.
Results
With Medha Cloud's tailored IT solutions, Onusworks could streamline its HCM services and ensure the secure delivery of its services to clients. The cloud-based infrastructure provided greater scalability and flexibility, enabling Onusworks to manage their clients' data easily. Additionally, the enhanced cybersecurity measures ensured that Onusworks' data and systems remained secure from external threats. The company significantly reduced downtime and improved overall efficiency, resulting in increased client satisfaction and business growth.
4 Signs

That You Need to Outsource Your IT

We are exclusively provide the the full service solution our industry needs.

Sign 1

Employees can't be fully productive and access all their business applications and data outside of the office.

Sign 2

You spend too much time and resources on managing and maintaining your current hardware and software.

Sign 3

Your IT expenses are unpredictable and difficult to forecast.

Sign 4

Your business is rapidly growing, but you are unable to enjoy the economies of scale.
Take The First Step

to Outsource Your IT

We are exclusively provide the the full service solution our industry needs.
Speak to Medha Cloud
01
02
Demonstration of capabilities
03
High-level Plan
04
Financial Business Case / Sign-off
Implementation / Deployment
05
Training (Where Necessary)
06
User Acceptance Testing
07
Go-Live
08
Fill out the form to be connected to one of our experts.